News & Events
IWRI
July 26, 2017
2016-2017 Student Research Assistants
Neftali Salazar (Latino)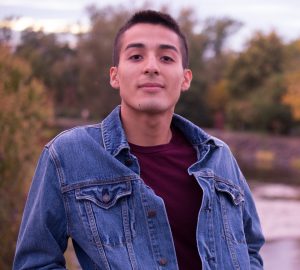 Hello, my name is Neftali Salazar, I'm from Walla Walla, Washington. I am a Latino, a first-generation college student, and the first in my family to graduate from high school. I am an undergraduate pre-dental student here at the UW. I worked at IWRI as a Research Assistant during the past academic year. The involved qualitative data analysis and coding.
Some of my personal interests I enjoy doing in my free time include volunteering at my local church, Volunteer Park Seventh Day Adventist Church. Recently we held a health fair that offered free medical/dental work for the community in Seattle. Because of my career goals I assisted the dentists in the free health care service dental van that was provided. I am also getting involved and active at my UW dorm, Maple Hall, with Hall Council in planning educational and recreational activities/events for students. I also served as an ambassador/liaison for Maple Hall to communicate with SEED, an educational environment club at the UW
I decided to work at IWRI as a research assistant because of the opportunities offered in becoming more culturally aware and educated about Native Americans—something that would help me as a dentist working among diverse groups of peoples within and outside the U.S. I look forward to continuing to learn more skills in human subjects research while working with IWRI as a research assistant. Check out my personal website, www.neftalis.blog.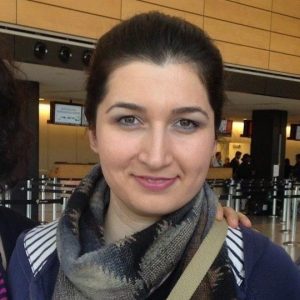 Sara Molaie (Persian)
I am a native Persian speaker and I moved to the U.S. in 2009. I transferred to the UW in 2012 and majored in International Studies. I am currently a UW Jackson School graduate student and expect to complete my M.A spring 2018. In my studies, I focus on Judaism and Islam and I am going to write my thesis on Hebrew and Persian Revival Movements in the 19th Century.
I joined IWRI in January as a research assistant and enjoyed its work and learning environment. So far IWRI has been my richest professional experience. I had the opportunity to:
Increase my knowledge of indigenous groups in American society, their history, and their well-being and gain a deeper insight and perception of ethnic minorities
Learn to code and analyze qualitative data
Refine my team work, leadership and time management skills
I am thinking of pursuing another graduate degree after completing my M.A in International Studies and perhaps apply to a JD or a PhD program.
I am very passionate about learning different languages. Right now, I am working on French and Hebrew and hope to improve my Turkish and Sanskrit in the future. I am a Persian musician, too, and I listen to world music all the time.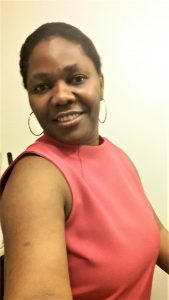 Chianaraekpere Ike (Igbo, Nigeria)
My name is Chianara and I am from Nigeria. I am currently a PhD student at the Law School, with a concentration in international development from a human rights and feminist perspective. I got my Bachelor of Laws from the University of Calabar, Nigeria and my Master of Laws in International Crime and Justice from the University of Torino, Italy and the United Nations Interregional Crime and Justice Institute (UNICRI), Torino Italy. I did a six-month internship at the International Criminal Court at The Hague, Netherlands, after my master's degree.
My time at IWRI was off to a good start as I immediately felt at home with the friendly, helpful and accommodating members of the IWRI family! Since joining the team at IWRI, I have learned, improved and polished my research methods skills, an invaluable asset to being in a research degree program. IWRI also provides an environment that fosters teamwork, team spirit, and encourages us to exercise our leadership attributes.
I am passionate about improving the lives of women and children, and about diversity issues at the UW. This is reflected in my volunteering at the Department of Corrections, with the Incarcerated Mothers Advocacy Project, a student organization at the law school; to provide much-needed programs for incarcerated mothers that have dependency cases, in order to enhance their ability to maintain a healthy family relationship even while incarcerated. I also volunteer with the Diversity Committee of the Law School, where both students and faculty work to foster diversity in the law school community.
I love to travel, swim and go salsa dancing! I also have an adorable toddler, whose smile lights up my skies, when the sun hides itself in Seattle. I hope to become faculty after I get my PhD. I also hope to work to influence the policies of governments around the world, on issues that affect women and children—to bridge the gap in equality of opportunity and treatment.